Regular price
Sale price
$97.70 USD
Unit price
per
Sale
Sold out
Effect
Contains &Ratia, an active ingredient
&Ratia nourishes even problematic skin due to several factors and makes it soft and firm as a good foundation for the skin.
Support for &Ratia, an active ingredient
Firmly support the active ingredient, &Ratia.
Pomegranate extract, Centella Asiatica extract, low molecular weight hyaluronic acid, Geranium Robertianum Extract, and adenosine triphosphate 2Na strongly support, &Ratia, active ingredient. The natural moisturizing ingredient gives your skin plenty of moisture.
How to use
Use as first priority of skincare right after washing the face, apply 3-4 pumps with palms on the whole face and rub into the skin with patting movement.
Following your skincare routine from lotion depends on each skin problem.
Ingredients
Water, glycerin, ethanol, BG, maltitol, rice bran, fermentation thing, guava leaf extract, pomegranate extract, hydrolysis hyaluronic acid, Geranium Robertianum Extract, adenosine triphosphate 2Na, Centella Asiatica Extract pentylene glycol, myristate polyglyceryl -10, (lye re-Reitz / acrylic acid alkyl (C-10-30)), cross polymer, phenoxyethanol, glycyrrhizic acid 2K, ethyl hexyl glycerin, hydroxylated K, polyacrylic acid Na

効果

アンドラティア配合
アンドラティアが揺るぎがちな肌を潤いで満たし、洗顔後の肌をふっくらとした土台に作り上げます。
有効成分アンドラティアをしっかりサポート
ザクロエキス・ツボクサエキス・低分子ヒアルロン酸 ヒメフロウエキス・アデノシン三リン酸2Naがアンドラティアを強力サポート。 うるおいたっぷりの肌へと導きます。
使用方法

洗顔後1番始めに使用 クレンジング・ウォシングで汚れを落とした後 1番始めに使用します。 3~4プッシュを手に取り、顔全体に なじませるように塗り込みます。

手のひらでおさえてパッティング。

肌別にスキンケア開始 ローションからいつものスキンケアを 行ってください。
成分
水、グリセリン、エタノール、BG、マルチトール、コメヌカ、ダイズペプチ発酵物、グアバ葉エキス、ザクロエキス、加水分解ヒアルロン酸、ヒメフウロエキス、アデノシン三リン酸2Na、ツボクサエキス、ペンチレングリコール、ミリスチン酸ポリグリセリル-10、(アクリレーツ/アクリル酸アルキル(C-10_30))、クロスポリマー、フェノキシエタノール、グリチルリチン酸2K、エチルヘキシルグリセリン、水酸化K、ポリアミノプロビルビグアニド、ポリアクリル酸Na

View full details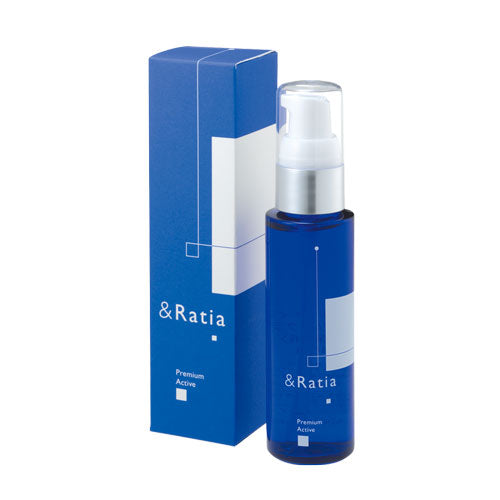 Patience staff and authentic products from japan!
very friendly staff and be patient as they cannot speak much English. love the lymphatic facial here and would love to try their other facials as well. other than facials, they have nail services. They do sell facial products which are from Japan.